State Science Day is a program of The Ohio Academy of Science. For over 90 years, it has provided students and teachers an opportunity to highlight students who go above and beyond through scientific, project-based learning.
Through participation in local and district science days, students can qualify for State Science Day and an opportunity to compete for nearly $400,000 in scholarships and awards. Full details from 2022 State Science Day (awards, sponsors, etc.), can be found in the State Science Day Program.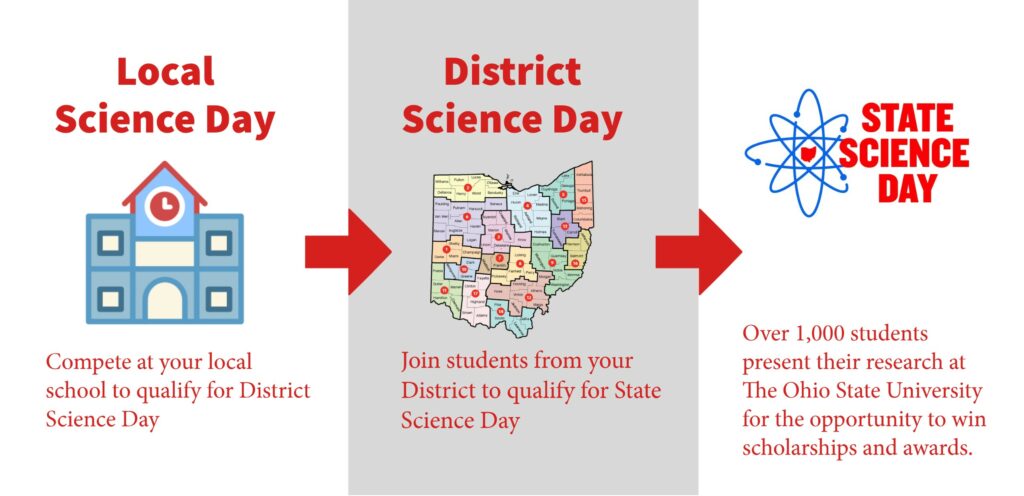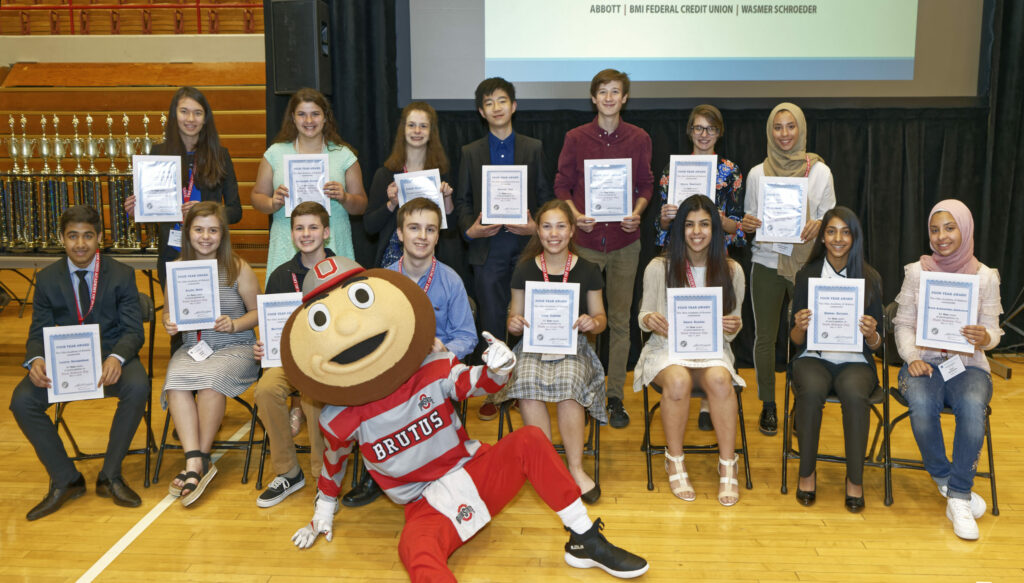 State Science Day, the highest pinnacle of student research projects in Ohio.
Students can compete at their local school, or if their school is not participating in State Science Day, the student is able to register for their District Science Day as long as their project meets all of the requirements (click here to review the State Science Day Guidelines).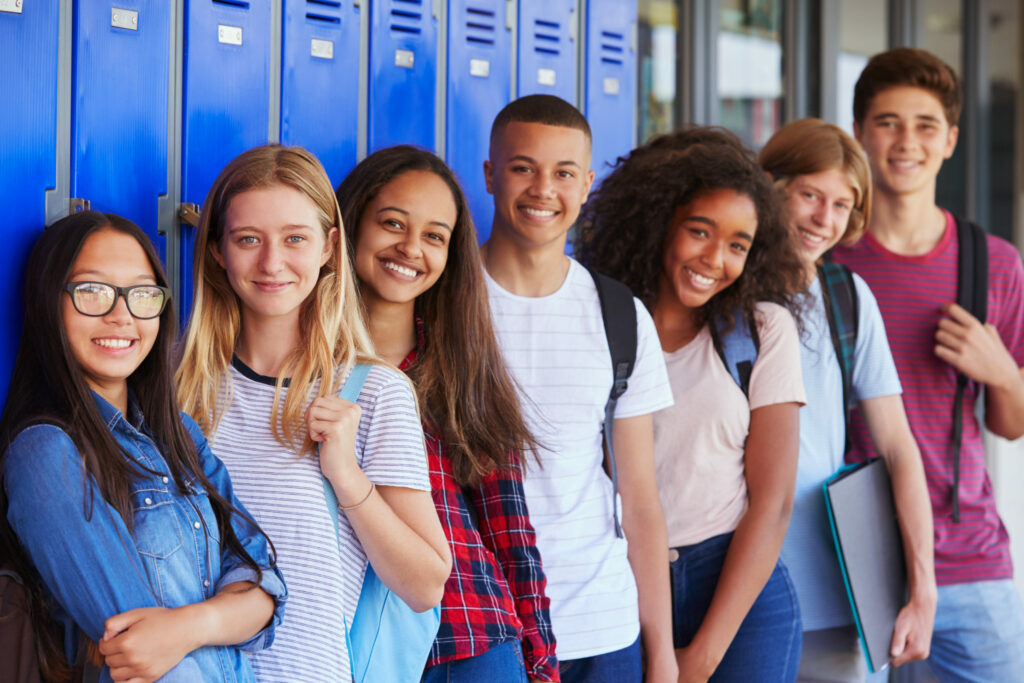 Use the links below to learn more about how students can get involved in Science Days
Use the links below to learn more about how teachers can get involved in Science Days